Posted by Admin in
Behavior
on Feb 24th, 2014 |
one response
Whether you're working with a parrots, dog, cat, horse or Guinea pig there is one secret that works for improving behaviors in animals – acknowledging their sentience and self-awareness.
.
Sentience Defined
The dictionary defines sentience as being able to perceive or feel things.  While self-awareness is the conscious knowledge of one's own character, feelings, motives and desires.
Examples of Self-awareness
If you spent any time at all with animals of any species you'll agree that you've seen them make choices and indicate their desire to have something.  I'm sure you've also been able to recognize the wide range of feelings and emotions they can have and express.  From fear to love, to gratitude  and friendship, curiosity and boredom.  We've seen them try to convince us into doing something, and we've recognized their joy when they succeed, and their disappointment when we refuse.
.
.
.
Leslie's New Book
The circumstances of the time we are living in has led Leslie to begin writing her next book.  "Positive Pet Parenting" is the working title of her new book that will 'blow the doors off' conventional animal training and behavior work. This specialized information, gleaned from over thirty years experience working with animals is aimed at all pet lovers and those that care about, or work with animals.
As readers grasp the scientific facts at the foundation of "Positive Pet Parenting" and are introduced to the true depth of an animal's sentience and self-awareness, they will realize that this book provides them with overwhelming proof that animals are capable of understanding and responding to the spoken word – far beyond learning tricks or behavior commands.
"Positive Pet Parenting" combines the best of positive parenting for human children with techniques and processes I have created over the past thirty years that acknowledges an animal's true nature. For the first time animal lovers will have an innovative, yet completely natural way, of relating to, interacting with and improving the behaviors of the animals they love – options, that have never even been considered, before now.
If you think it's time for a book like to be published, please click this link and read on …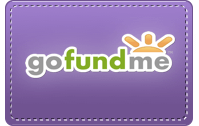 Thank you!
.
.
Leave a Reply